+44 (0) 118 940 1101 | Mon-Fri: 8am-5pm

Secure Payment:
Worldwide Delivery Service
Fabrication
Practised in the art of metal fabrication, the fabrication shop is central to GTO Engineering's philosophy to have key manufacturing processes on-site sitting alongside the engineering drawing and quality control functions, as well as a machine shop that allow us to have the in-house capability needed to manage restoration, engine-build and repair projects where making it ourselves is the best option.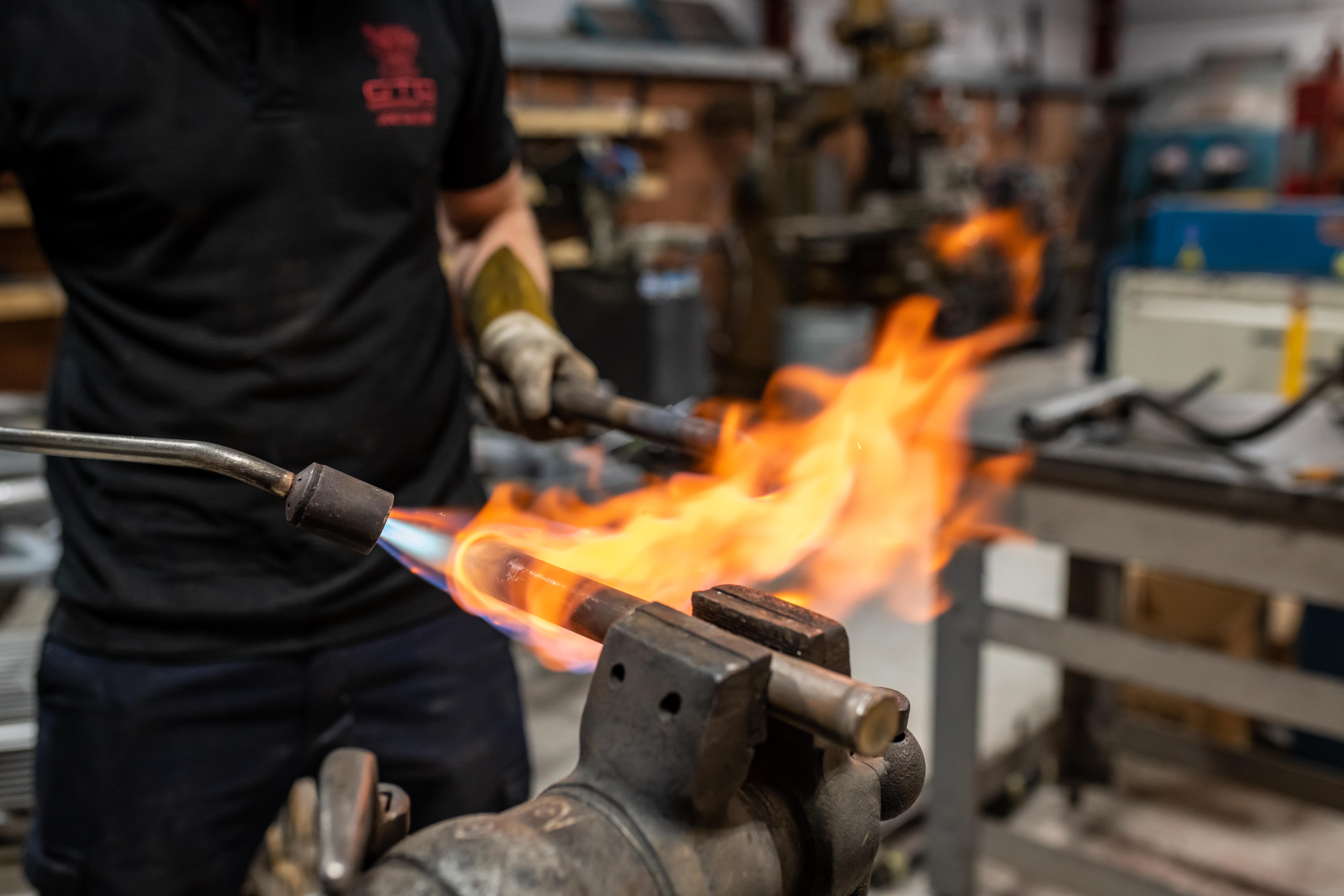 From exhaust system pipework suited to the individual production methods of period road cars or, indeed custom-built competition cars, through individually-channelled water pipes, bespoke fuel tanks, wishbones, radiators, header tanks, pedal boxes to any other fabrication that can be manufactured in steel or aluminium, the skills of the team utilise the full range of skilled-fabrication techniques.
The basics of the fabrication shop is the creation of the required metal structure, often from scratch by skilled cutting, bending and assembling the raw materials, be it plate metal, formed metal, expanded metal (mesh) or tube stock amongst many others.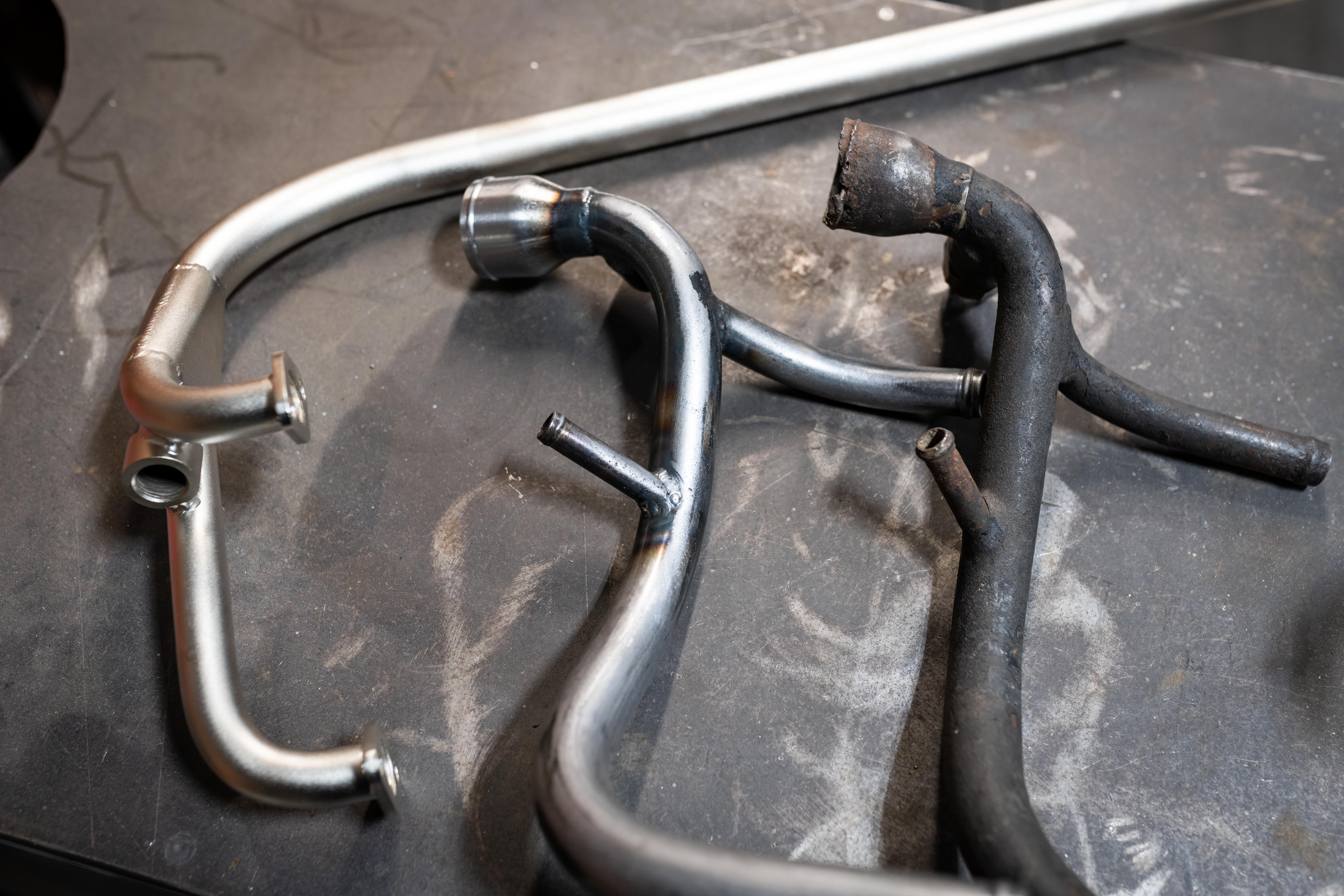 Modern machine mandrel bending does not have the organic flowing-style required to recreate what is both artwork and functional, such as an exhaust or water pipe: sand bending requires the tube to be filled with burnt fine sand, compressed and heated by oxy propane and manually hand-formed to the required shape. At GTO Engineering, we hand-craft each and every system using this method which can be thought of as the difference between a Saville Row and an off-the-peg suit.
The skills these techniques require are fast-disappearing which is why we are passionate about employing the next generation to work as part of our team to pass-on the craftsmanship needed to give our customers the highest quality, period-styled components.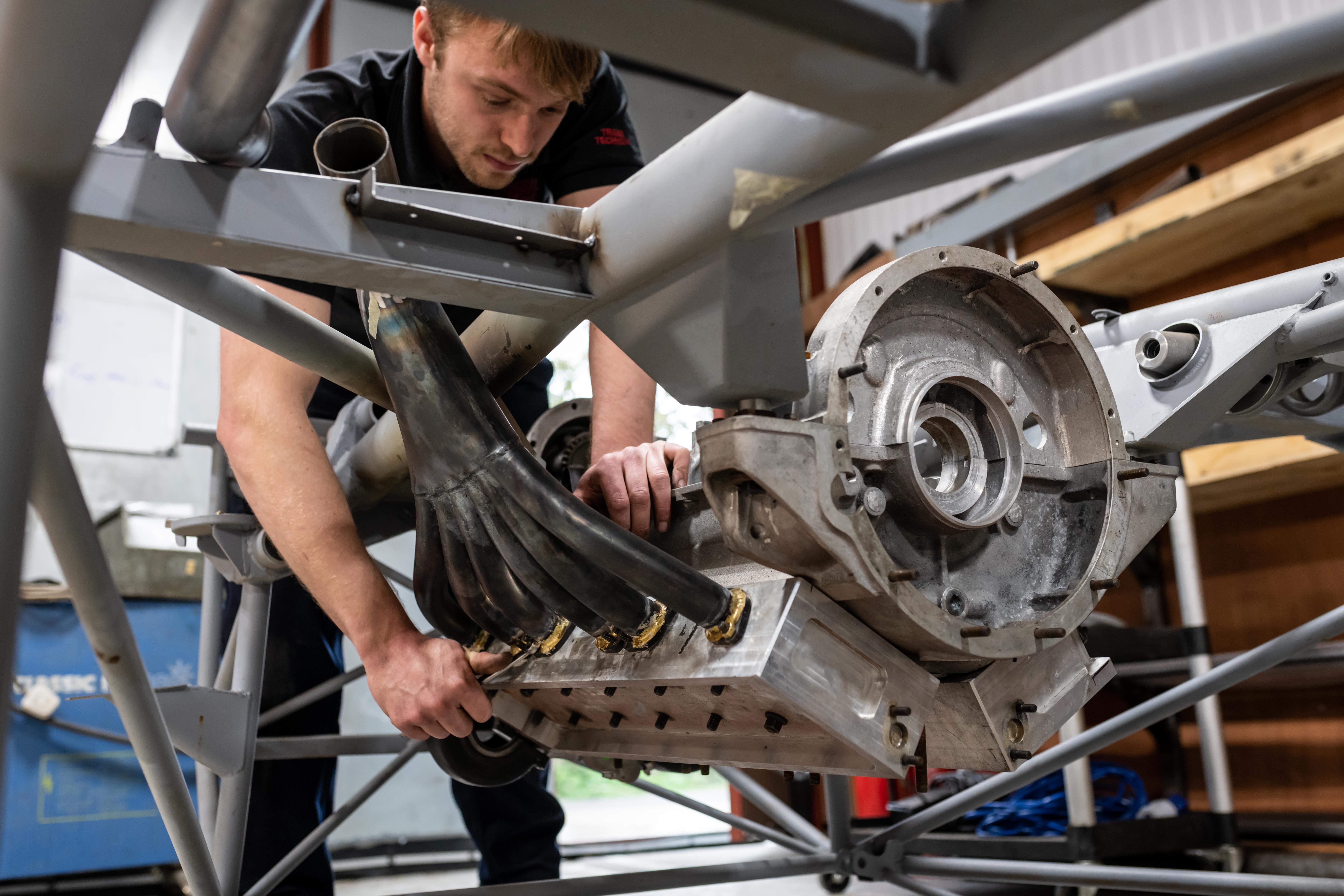 However, here at GTO Engineering, we do not solely rely on traditional materials and have very much moved with the times with our made-to-order components being also constructed from stainless steel, titanium and aircraft-grade steel and aluminium and are steadily growing in popularity.
We are moving the fabrication department forward with heavy investment in both people and equipment. Our mission is to give you a component of the highest-achievable quality and, at the same time, one that is beautiful and engineered to perfection.