+44 (0) 118 940 1101 | Mon-Fri: 8am-5pm

Secure Payment:
Worldwide Delivery Service
Ferrari 308 GTB History, Specifications and Spares | GTO Classic Ferrari Parts
308 GTB
The long awaited replacement for the Dino 246 GT, the 308 GTB made its debut at the Paris and London shows in 1975. Built to a Pininfarina design by Scaglietti. The sought-after first models boasted fibreglass bodywork apart from the aluminium front lid. This was the first Ferrari production car to feature fibreglass as a body material, and in fact the idea has not been repeated by the company in large volume production since. A return to a pressed steel and aluminium happened in late 1976 for USA cars, and around mid-1977 for European models. The simplest way to identify a fibreglass bodied car, is to see if there is an indent line between the front screen pillar and roof panel. If there is one, then the body is fibreglass.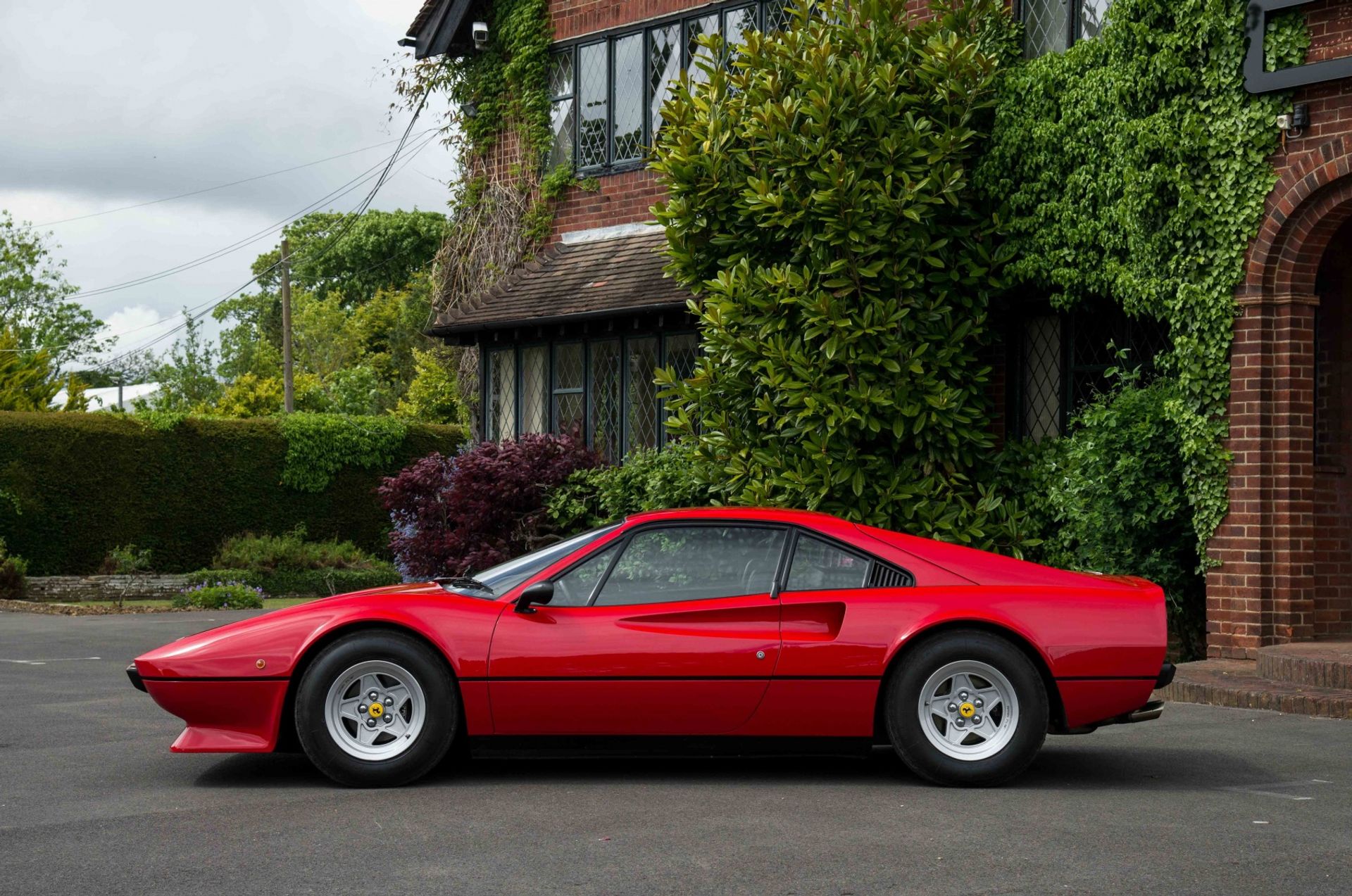 Disc brakes, with independent suspension via wishbones, coil springs, and hydraulic shock absorbers, were provided all round, with front and rear anti roll bars. A transversely mid-mounted aluminium V8 engine was essentially of the same design as that used in the 308 GT4 model. It was of a 90 degree configuration, with belt driven twin overhead camshafts per bank, having a total capacity of 2926cc, with a bore and stroke of 81mm x 71mm.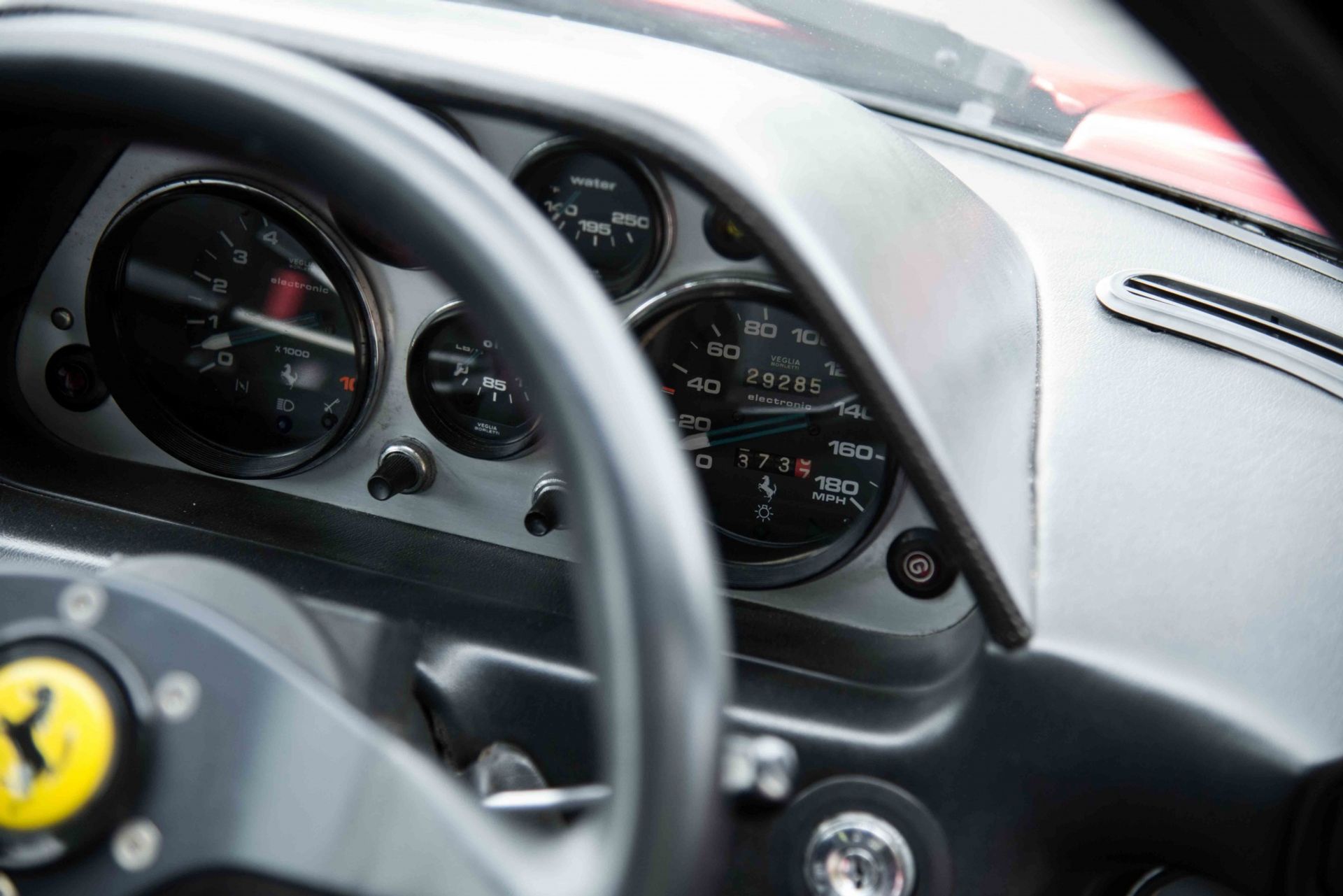 The engine was coupled in unit with the all synchromesh five speed transmission assembly, which was below, and to the rear of the engine's sump. It was fitted with a bank of four twin choke Weber 40 DCNF carburettors, mounted in the centre of the 'V', the exact specification of which depended upon the market. European cars were fitted with dry sump lubrication.
Our experienced Ferrari-trained technicians service many 308's in our dedicated workshops, ranging from minor mechanical repair work to major overhauls. As you will see from this site, GTO Parts offer an extensive range of specialist components for all the 308 models.
Engine
| | |
| --- | --- |
| Type: | rear, transverse 90⁰ V8 |
| Bore and Stroke: | 81 x 71mm |
| Total Displacement: | 2,927cc |
| Compression Ratio: | 8.8:1 |
| Maximum Power: | 252bhp at 7,700rpm |
Chassis and Suspension
| | |
| --- | --- |
| Frame: | tubular steel |
| Front Suspension: | independent, unequal-length wishbones, coil springs, telescopic shock absorbers, anti-roll bar |
| Rear Suspension: | independent, unequal-length wishbones, coil springs, telescopic shock absorbers, anti-roll bar |
| Brakes: | discs |
| Gearbox: | 5 speed + reverse |
| Front Tyres: | 205/70 VR 14 |
| Rear Tyres: | 205/70 VR 14 |
| Fuel Tank: | 80 litres – 17.6 gallons |
Dimensions and Weight
| | |
| --- | --- |
| Type: | berlinetta |
| Wheelbase: | 2,340mm |
| Front Track: | 1,460mm |
| Rear Track: | 1,460mm |
| Dry Weight: | 1,090kg |
Performance
| | |
| --- | --- |
| Maximum Speed: | 157 mph - 252 km/h |