+44 (0) 118 940 1101 | Mon-Fri: 8am-5pm

Secure Payment:
Worldwide Delivery Service
F40 Classiche Exhausts
Now available to order are the legendary F40 rear silencers (Cat or non-Cat) produced in Italy by Classiche srl, where owners can equip their car to fully enhance value and maintain period-correct original specification. GTO Parts shares this unwavering philosophy in maintaining a vehicle's correctness and originality where possible.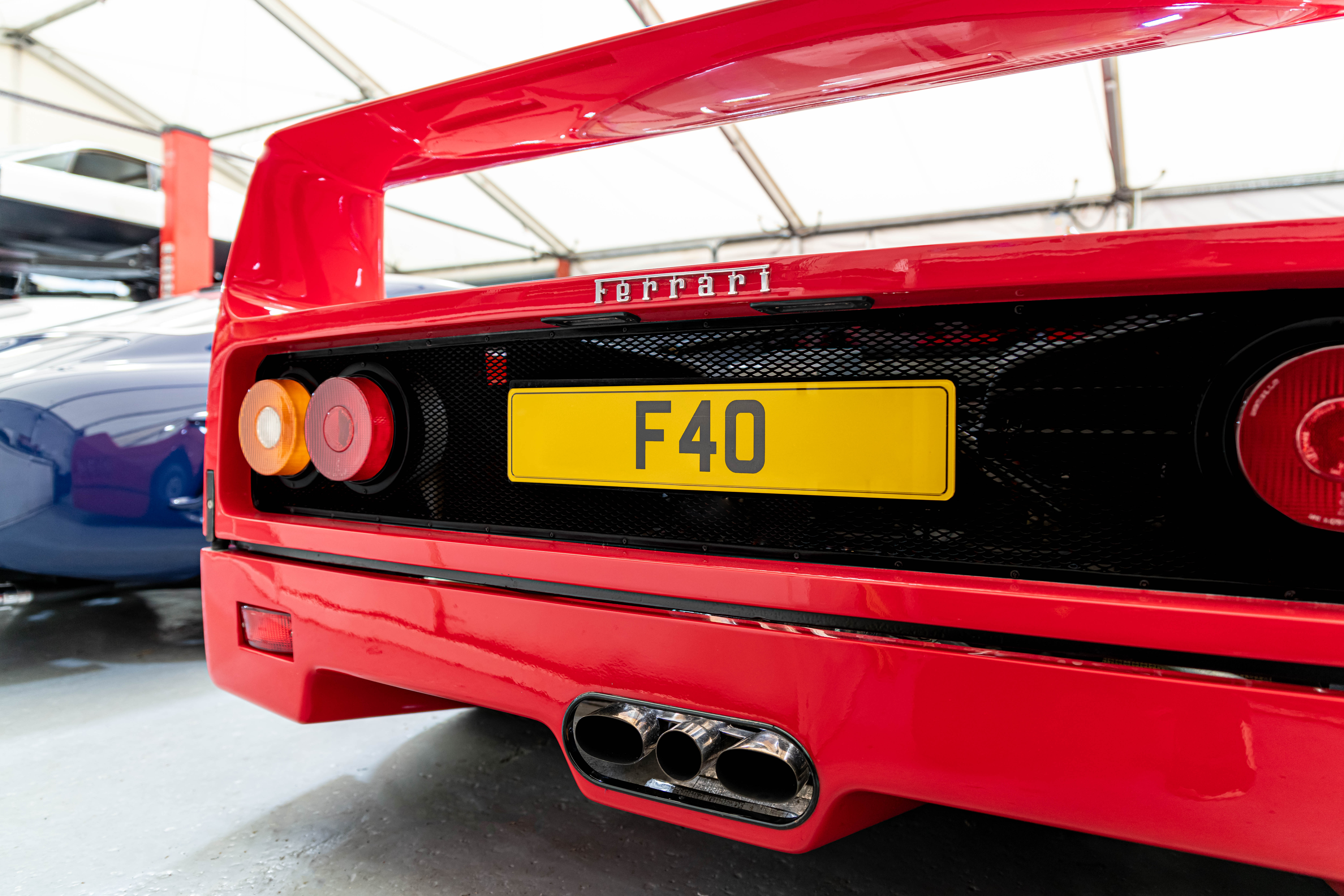 The triple pipe rear has the central pipe that comes from the wastegate on the turbo. The wastegate regulates boost pressure by bleeding off exhaust gases from the exhaust manifold once it reaches a set amount of pressure which protects the engine and the turbocharger itself. The diversion of exhaust gases regulates the turbine speed, which in turn regulates the rotating speed of the compressor. An external rather than an integrated wastegate allows a smaller turbocharger housing resulting in less lag time before the turbo begins to spool and create boost.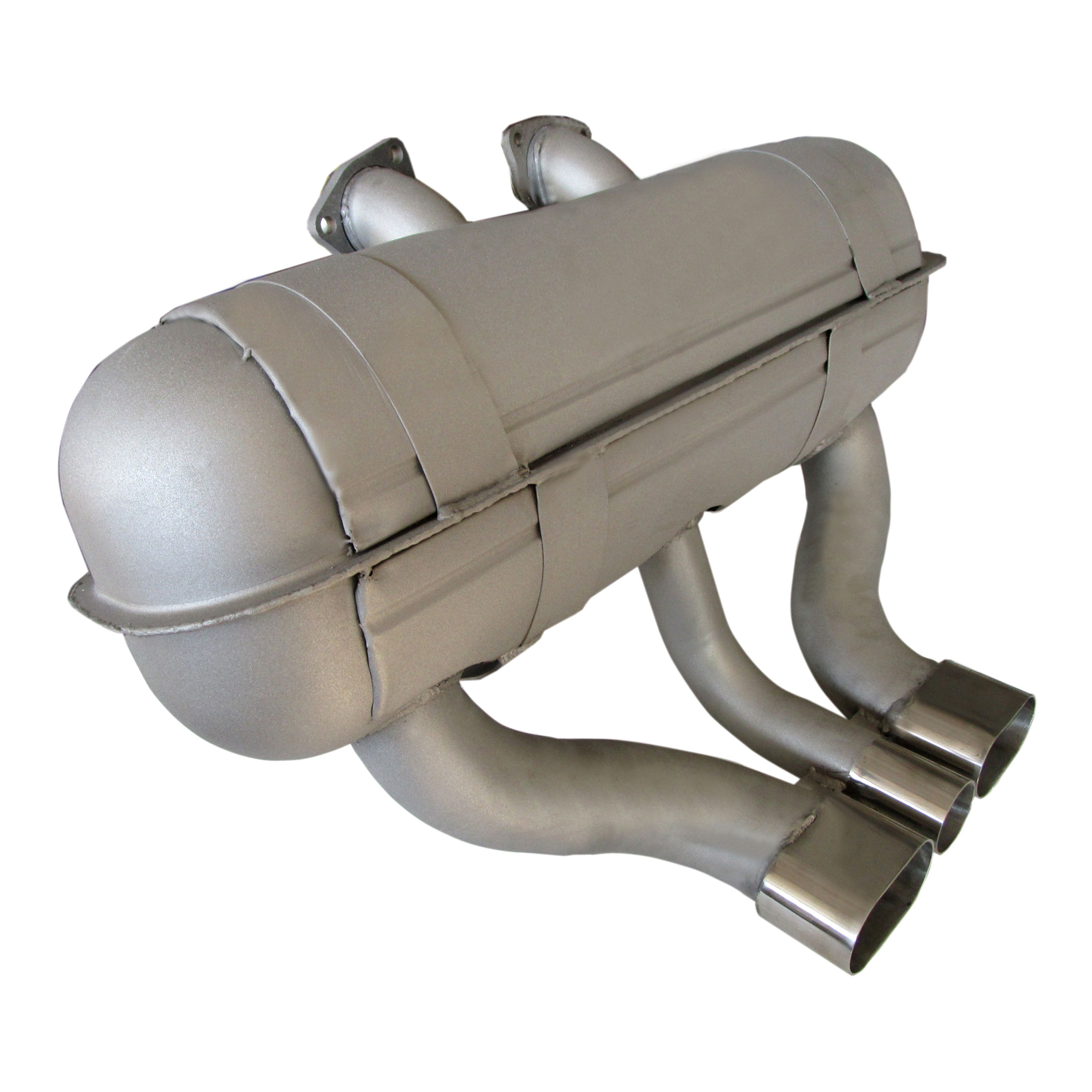 Above: F40 with cat
Click here for part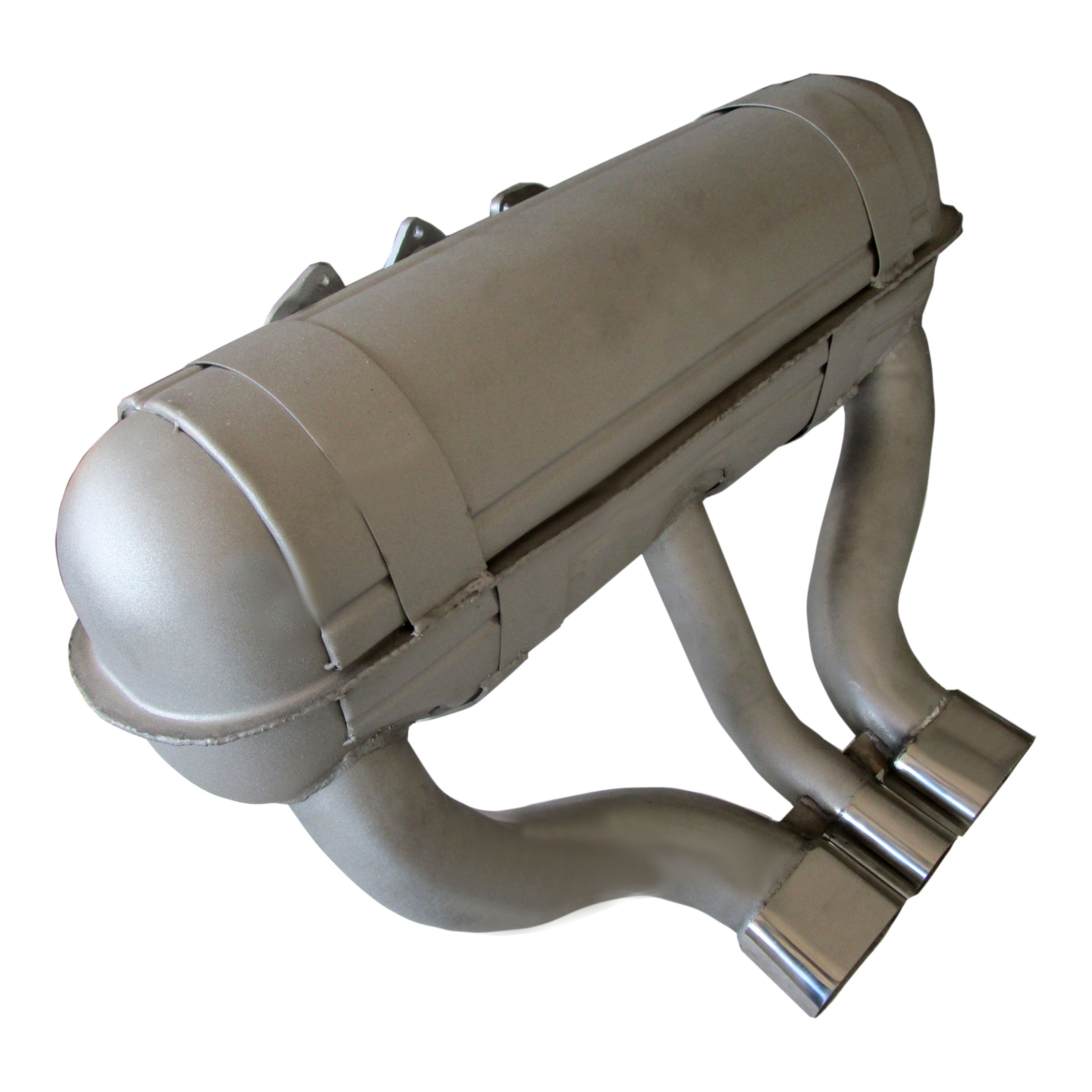 Above: F40 without cat
Click here for part
Post-1991 the F40 had catalytic converters introduced to meet the upcoming 1992 Euro emissions regulations.
The triple pipe rear has become iconic and as such, was utilised, mainly for the design credentials in the 458 Italia.